Food in Frederick on the late night? We got you.

Living in the suburbs can be hard for the night owl. Usually we need to be in cities that don't sleep but we find our way. Friends, fun, and most importantly food are become more difficult to find during the late night. But don't trip, we made a guide of food spots by the hour just for you.
10:00 PM: Carryout Cravings.
Charley's, Hot Wok
This is for those who plan and prepare. The one who knows he or she is going to be out at wild hours and needs to fill up now. Charley's in town and Hot Wok on 40 are both highly popular and reliable options. Both have the option of delivery if you so choose. Sidebar, Hot Wok's mumbo sauce is the best in the DMV. Yea, we said it. What's your favorite carryout spot?
11:00 PM: Dine In.

Silver Diner
This diner opened a couple years ago on 85. I think I spent $100 here one drunk night. They close at 2 on the weekends and midnight throughout the week. Their food is comforting and the menu is so diverse, it has everything you would crave at night. Did we say alcohol? Oh.
12:00 AM: The Fast Food Fury.
Wendy's, Arby's, Taco Bell, McDonald's
Getting desperate? No worries. There's always fast food to rely on and in this city it's no different. On any side of town, you can find a drive thru close by. Taco Bell, Arby's, and Wendy's on 40 close between midnight to 1 o'clock. McDonald's is 24 hours. Whether you view fast food as the first option or last resort, hey, it's there nonetheless.
01:00 AM: Hop In.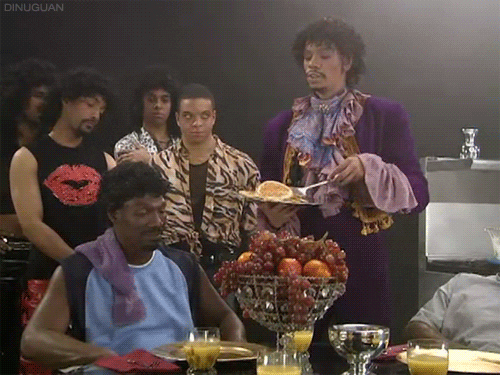 IHOP
Nestled in the Westview Plaza is the one of the late night lover's favorite. IHOP is one of the spots that sees all of the after-party folks including the rowdy, drunk, and still turnt. Yet they handle it so well. So depending on which day of the week and crowd it brings will determine if you want to sit in or order out.
02:00 AM: Dine with Denny.
Denny's
If you grew up on 40, I'm sure you've pulled up or many times walked to Denny's with your friends in the middle of the night. The location is perfectly accessible and holds many, many crazy stories of fun nights with friends from all over Frederick we're sure.
03:00 AM: Everyone's House.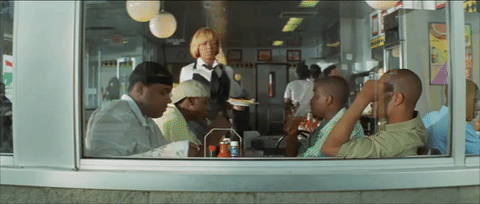 Waffle House
Boy oh boy. The infamous Waffle House isn't just a household name in our community, it's nationwide. Now, you never know what you're going to get when it comes to service, food timeliness, quality, and cleanliness, but it's definitely a stop to consider in the late night or early morning. Everyone goes here.
04:00 AM: The Chicken Stop.

Royal Farms
A gas station that sells fried chicken?! Yea, you can get chicken at any time of the day. Royal Farms, most popular in the Baltimore region, is in Frederick too! Royal Farms is known for its fried chicken and has proven to be a very popular spot since reopening after underestimating the demand. Who doesn't like chicken? The gas station is open 24 hours so it's definitely a spot to consider, especially for those coming back from partying down the road on 270.
05:00 AM: The Wake Up Call.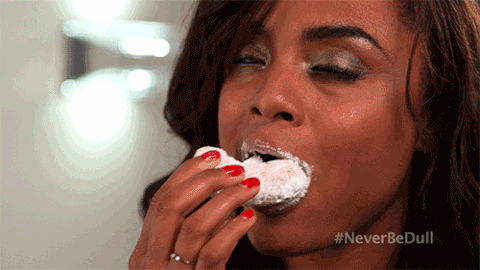 Dunkin Donuts
Need coffee and something sweet? What's their little slogan again? The world lives on Dunkin'? Yea, that. Maybe it's true. Need a little pick me up? Dunkin Donuts is a viable option for you. Oh and they have a drive-thru too. An easy run.
06:00 AM: Convenience Store Pick Up.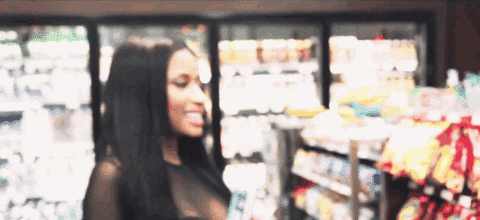 7-Eleven, Getgo, Wawa, Sheetz
And when all else fails, go to Sheetz like the rest of us. 7-Eleven, Getgo, Wawa, Sheetz, they all have food, gas, and the bare necessities of life. But if you're a true Marylander, you know which one is the best (Sheetz) and which one to go to for what.  Shit, it's 6 AM anyway, go to bed.
All my late nighters, how have you been getting by all this time? Give us your go-to spots!
You may be interested
Street Talk
425 views
20 Artists to Watch In 2020
Kiki Wilson
-
February 10, 2020
Frederick has the music scene on lock. So many artists are emerging with signature sounds that make up the city's…
Events
276 views
Holiday Drives in the City!
Kiki Wilson
-
January 20, 2020
The holiday season is over but service is year round. In our communities, it's important to give to those commonly…
Artist of The Month
178 views