Yes, we said last year. There's no way Trump will continue his presidency into 2020. Is there?

It goes without saying, but we'll say it anyway. Whether you swing right or left, it should be the consensus that Trump is having the worst presidency in American history. Not just by his actions, but his beliefs and values that fuel and ignite said actions.
Sure, he may an easily detectable liar, may suffer from narcissism or mental illnesses, but his blind dedication to his mysteriously motivated missions coupled with a blatant disregard for the American people's best interests are far more dangerous.
Trump is a direct threat to American democracy in his attempt to run the country like a dictatorship.
It seems he may be ignorant to how the government works, his perceived scale to power, and oblivious to the checks and balances system in place to prevent a President from having a temper tantrum, similar to what he's doing now. He has made some controversial poor decisions that have cost the American people in various ways – and he doesn't care.
Trump is a businessman, one of the characteristics that commenced and sold his presidential campaign to supporters from the beginning. His name preceded his reputation. On the surface, he's a successful, strategic moneymaker. Dig a little deeper and he's full of bankruptcies, dirty deals, piles of debt, and plain old bad business. A man who made his fortune from robbing Peter to pay Paul is not quite fit to be President.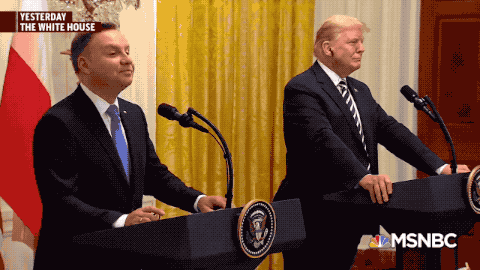 But here we are.
Damning investigations and impeachments may be in the works, but how do  we survive until judgment day? Can we hold on?
Accountability.
Our escape plan is accountability. Everyone must be held accountable for their actions: The President, Congress, states, and us, the people. In order to sustain this nation, doing our part as citizens means to consistently instill and remind politicians and community leaders who serve us about American ideals, laws, and constitutional rights. We must enforce responsibility, responsiveness, and action among our elected officials whether it be the mayor, governor or president.
[READ: Trump Will Make America Great Again]
Remember when we said the Trump presidency will inevitably push all of us to become involved in politics more than ever before? Yea, let's revisit that. It is now our duty to keep an eye on this shit. We need to be up-to-date on the many large and small changes happening in our country to monitor how it affects us, our children, and generations to come, and if not, follow the proper protocol to prevent these changes from taking place (i.e. voting, calling your state representatives and senators, petitioning, etc).
People are suffering from anxiety and depression in record numbers ever since this presidential term began.
The American Psychological Association has recorded a rise in anxiety in the Trump era, with a five per cent increase (52 to 57 per cent) in politically induced stress levels over a six-month period before, during and after the 2016 election. Overall, stress levels were the highest they've been in a decade, according to the APA.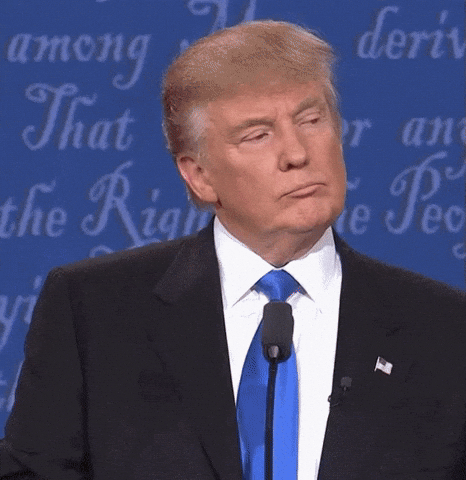 The Trump era has noticeably taken a toll on our mental health. Many of us are living in fear because of the nation's lost stability and newfound unpredictability. Everyday we are unsure of what the headline will read. Many of us are depressed, downtrodden, consumed with uncertainty and doubt because days and events have come to pass that we never thought we'd see. But through it all, stay strong. Stay resilient.
We all we got. Are we going to let this ship sink? The American people never do. And this presidency is not an exception. We have work to do.
You may be interested
Street Talk
shares15258 views
Street Talk
shares15258 views
The Frederick Fair Fight
Kiki Wilson
-
Oct 28, 2019
Two African-American young men were asking for a dollar to purchase more fair tickets and ride more rides. Upon approaching John Weed and asking him for $1, Weed became aggressive, called the young men racial slurs, and spit on the young men. Weed and the young men proceeded to step out of line. The video showed Weed and one of the African-American young men, both with fists up, encircled by onlookers recording, preparing to engage in a physical altercation. The young man struck and spit on Weed, and Weed fell to the ground. Upon being transported for medical attention, Weed succumbed to his injuries.
Street Talk
shares419 views
Street Talk
shares419 views
The Frederick Fair!
Kiki Wilson
-
Oct 09, 2019
Shots from the Great Frederick Fair, courtesy of TrapHealthy Photos. The fair was held September 13-21, 2019. Check 'em out.…
The Spin List
shares859 views
The Spin List
shares859 views
Top 40 Rappers of Frederick!
OUT40
-
Sep 02, 2019
Yea, we released a list too. And nah, Joe Budden is not number two. 🤦🏽‍♂️ (more…)